Salam and hi,
My baby born on 20.11.2012 via
cesarean section
(czer./ c-section) at Hospital Batu Pahat.... Pandang2 muka baby jer, terus fall in love.... betul la org kata cinta pandang pertama ni wujud tau....
ok, entry ni cuma nak ceritakan pasal babywearing jer... nanti2 kita cerita pasal birth and warded, also breastfeeding experience yg quite err colourfull ni :p.
i love babywear my baby... especially sbb rasa dia dekat je ngn kita... i love hugging and kissing him... muah.... hehehe, especially bila dia bangun tido... asik weh.... ada elixir kot....
mula2 nak bli yg murah la, sbb tak larat nak dukung.... hehe, mak nye czer, anak nye semangat (nikmat/rahmat org arab panggil), so cari la carrier... at 1st mmg carry paking kain batik, tp baby mengamuk... maybe:
1) tak reti
2) posisi salah
3) panas
So g la mall, nak cari carrier.... bli yg sling, tp susahye nak pakai... plus mcm tak selamat sgt pasal ring dia plastik jer..... then yg ada carrier cm beg2 pakai kat badan tu semuanye narrow base carrier.... oh, kenapa yg narrow/ crotch carrier no tak berapa elok?
see here...... mana satu yg selesa?
then, according to xpert (iyo la tu, hehehe)
Sling pun ada yg ok dan tak...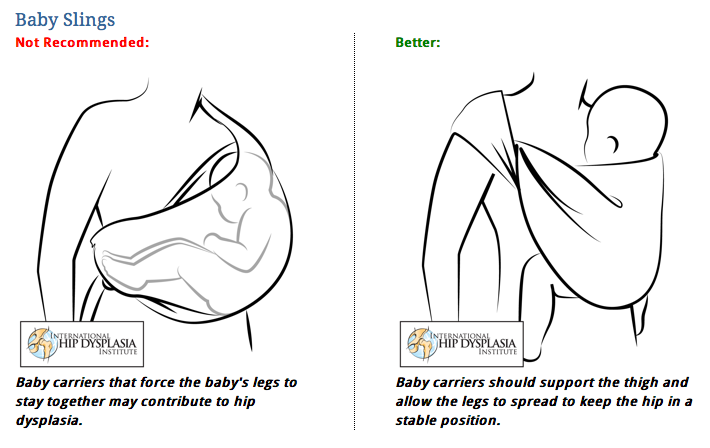 masa tu tekad bli online je. payah sgt nak cari.... beli la Soft scructure carrier (ssc) Jumpsac Orbit ni kat
sini
. Ssc ni ada banyak jenis.. ready made local, obersee, and custom made... pilih jer.
dah try orbit jumpsac, stork snuggbaby, manduca. i prefer stork sbnrnye... hehe, tp hubby tak bg bli lagi.
masa 1st time pakai my baby ni 3mo. pakai masa g pasar kat bagan nak bli ikan... hhehehe. then kena 'racun' dgn senior2 dlm group Malaysian Babywearers dan Babywearing Mamas dlm fb try la wrap pulak.... amazingly wrap lebuh selesa... my boy pun suka wrap ni dari ssc. tp yg leceh nye nak kuar msk wrap ni... kalau ssc copat jer...
my 1st wrap bli yg murah jer sbb nak test dulu... bli khy-wrap. actually ni stretchy wrap mimic boba wrap or sleeping wrap... untuk baby yg kecik sesuai la... bila baby dh berat memang tak selesa....
the, bli lak woven wrap... lagi best... syok wo... tak caya? my baby pun suka tau sampai tido2 dlm wrap... bila tak pakai dia amik cium2 wrap tu... mmg letak dlm keta unt selimut baby masa duk kat carseat... sonang dia tido...
gambar ni masa g jln2 aritu... nampak drag ke bawah sikit mummy baru lepas g mkn. malas nak buka wrap so, makan sambil baby duk dlm wrap... bangun2 je trus baba dia snap gambar... hehehe. sbb tu nampak wrap tak kemas....
ini wrap lenny lamb... wrap woven 1st... tp now dah ada lagi 1. hehe. bli pfau lak... ingat nak tambah koleksi lagi tp nanti2 lah.... takde budget la pulak..... hehehheeh
syok tau berbabywearing ni.... sonang... mummy pun tak letih tgn... senang bila shopping sorg, nak pegang barang, nak dukung baby lagi.... nak mkn pun sonang....
k lah, nanti kita cerita lagi.... babai